Welcome to the Distributor's Website for the 2021 CVSN/GenNext Distributor Training Expo.
This website will provide you a quick and easy registration process as well as a home base for all other Expo information.  
See You In Atlanta, Georgia
October 1 -3, 2021
Check out highlights from 2019!
Registration will be limited to the first 200 CVSN and GenNext members!
Keynote Speaker
The DTE is excited to announce Stu Schlackman as our Keynote Speaker at the 2021 DTE.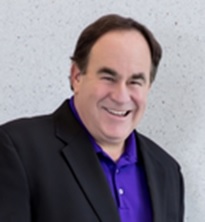 About Stu Schlackman:
After more than 30 years in corporate sales, Stu Schlackman formed his sales training firm to focus on helping his clients achieve Superior Sales Results. Leveraging his competitive nature and winning results, Schlackman's firm focuses on training and coaching sales and service teams to turn them into top performers.
Before starting his own company, Schlackman was instrumental in increasing revenue and growing the client base of large corporations such as Capgemini, EDS, and the former Digital Equipment Corporation. His sales training initiatives led his sales teams to exceed sales projections by an average of more than 30% percent annually.
Today, Schlackman uses his "Four People You Should Know" Personality Perspectives Process to help companies build high performance teams and increase sales through understanding the four different personality styles. Knowing client personalities helps sales professionals close business by understanding why they make decisions. The four keys to the process help anyone understand how others make decisions, prefer to communicate, what they value and what motivates them.
As author of Don't Just Stand There, Sell Something and Four People You Should Know, Schlackman imparts wisdom, technique, and practical advice for corporate executives, sales professionals, corporate trainers, and others who have the desire to compete and win in business and life.
Each month, Stu writes an article covering an aspect of sales. His uncanny ability to get right to the point of what can make the difference in your sales is real and actionable based on his 33 plus years of sales experience.
Schlackman holds a Mechanical Engineering degree from Rensselaer Polytechnic Institute and a Master of Business Administration from Kennedy Western University. He has been a teacher and mentor in the business division of Dallas Christian College and is an adjunct professor teaching Introduction to Professional Sales at University of Texas, Dallas.
Stu has served on the Board of Directors for the Richardson Chamber of Commerce and Prevent Blindness Dallas. He has served as president of the National Speakers Association -North Texas Chapter in 2011/2012 and 2016/2107 and has chaired the Sales Professional Experts group along with serving on the Chapter Leadership Committee for National. Stu is a past president of the Leadership Richardson Alumni Association.
He received the Certified Speaking Professional (CSP) award from the National Speakers Association, their highest performance based designation.
HOTEL:
HYATT REGENCY ATLANTA
(265 Peachtree Street, NE, Atlanta, Georgia 30303)
HOTEL RESERVATIONS: Hotel rooms will be reserved for all distributors that register through the on-line registration system.    Approximately two weeks prior to the event individual hotel confirmation numbers will be sent out to each distributor via e-mail.
GRATUITIES:  Gratuities for all services and activities as outlined in the itinerary have been included for you.   Gratuities for services you may receive on your own are at your discretion.
REGISTRATION DESK:  During your stay at the Hyatt Regency Atlanta, the CVSN/GenNext Registration Desk will be available to help make your stay more enjoyable. Stop by for any assistance you may need during the program.
PERSONAL INCIDENTAL ACCOUNTS:  The Hyatt Regency Atlanta will establish an incidental account for you for items of a personal nature such as gift purchases at the hotel, phone charges, laundry, room service, etc. These items will be at your own expense and may be paid by you at check out by cash or credit card including American Express, Visa, MasterCard, Diner's Club and Discover Card.  Do NOT use a debit card.
ITEMS NOT INCLUDED IN YOUR PROGRAM:  Items of a strictly personal nature, such as laundry, medication and telephone calls. Taxi, bus, optional tours and entertainment that you may elect to take on your own that are not listed in the itinerary. Any expenses associated with deviations from the scheduled meeting dates.
AIR:
If you are driving to Atlanta, Georgia please contact Jessica for parking instructions.  Once airline tickets are booked they are non-refundable and non-transferable per airline rules and regulations.  Any changes needing to be made to an airline ticket after purchase will be at the expense of the individual.
TRAVEL FORMS AND AIR ITINERARIES:  Please register for the DTE at on the "Registration" tab to confirm your reservation.  Upon receipt of your registration, an air itinerary will be sent to you via e-mail for you to review and approve.  Once you have approved your airline reservations, any changes made will incur change penalties and may result in additional airfare charges for which you will be billed.  If you have any questions, please call your CVSN/GenNext Travel Coordinator at 913-438-2600.
IMPORTANT:  You will need to respond to MTI's Air Department's e-mail to CONFIRM your airline ticket. 
TRAVEL DOCUMENTATION: A photo identification is required for all passengers for airline travel. Please carry them on you and not in your checked luggage.
All travelers: Please be advised that the name on your airline ticket must exactly be the same as the name on your photo identification. If these names do not match, you will likely be denied boarding by the airline.
AIRLINE CONFIRMATIONS: Your airline ticket confirmation numbers will be sent to you via e-mail from MTI's Air Department.  Please use these numbers to check-in on-line 24 hours in advance of your flight.
LUGGAGE ALLOWANCE: Airline travel regulations vary regarding the number of pieces of luggage you may check and the cost per bag.  Should any of your bags exceed the 50 pound weight restriction imposed by the airlines, you will incur additional charges. In addition, only one carry-on bag is allowed per passenger, plus a personal item such as a purse, camera bag or laptop. Carry-on bags must fit under a seat or in an overhead compartment. Golf bags are considered one piece of checked luggage.
SECURITY AND PACKING GUIDELINES: Airport security measures differ from one airport to another around the world. However, some general guidelines should be followed. Be sure to arrive at the airport at least 2 hours prior to departure, allow ample time to clear security screening at your airport and expect to encounter more than one security checkpoint at all airports. Airlines are requiring that you present yourself at your departure gate 45 minutes prior to departure. In addition, some airlines are refusing to accept checked luggage less than one hour prior to scheduled flight time. Do NOT pack any sharp objects in your carry-on luggage or they will be confiscated by security. Items such as pocket knives, tweezers, disposable razors, metal nail files, etc. must be packed in your checked luggage.  All liquids and gels in your carry-on must be less than 3 oz. (100 ml) and fit in a one, plastic, one-quart, zip-top bag.
LAPTOP COMPUTERS AND ELECTRICAL EQUIPMENT:  Laptops, expensive jewelry and other electronic equipment are attractive to thieves. It is imperative that you carry these items on your person and not in your checked luggage. Regretfully, CVSN, GenNext and MTI cannot assume responsibility for these items in your luggage. Additionally, most airlines do not replace these items if lost. Simply stated, do not give these items to bellmen, skycaps or anyone else.
Tentative Agenda
This agenda is subject to change.   A more detailed agenda will be provided closer to the event. 
Friday, October 1, 2021
All Day
Arrivals and Check in
5:00 PM – 8:00 PM
Welcome Reception & Dinner on Expo Floor – Booths Open
Saturday, October 2, 2021
7:15 AM – 8:50 AM
Breakfast, Opening Remarks & Keynote Speaker
9:00 AM – 12:10 PM
Classroom Training
12:20 PM – 1:30 PM
Split Lunch with Marketing Groups
1:40 PM – 4:50 PM
Classroom Training
5:00 PM – 8:00 PM
Reception and Dinner on Expo Floor – Booths Open
Sunday, October 3, 2021
7:30 AM – 8:50 AM
Breakfast and DOTS Survey
9:00 AM – 11:20 AM
Classroom Training
11:30 AM – 12:00 PM
 Bag Lunch before Departures
12:00 PM
Departures
Thank You to our 2021 Sponsors!
If you are interested in being a sponsor for our 2021 event, please register now!
Gold Sponsors:
Automann USA

DRiV

Haldex

Meritor

Minimizer

Tectran

Wabco
Silver Sponsors:
BettsHD

Dayton Parts

Delco Remy – BorgWarner

Dorman Products

Hendrickson

Illinois Auto Truck Co., Inc.

Kit Masters, Inc.

Phillips Industries

SKF

Triangle Suspension Systems, Inc.